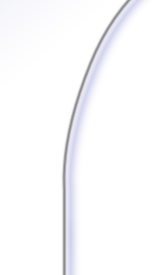 BREAD OF LIFE MINISTRIES: BIBLE INSTITUTE AND CHURCH/ MINISTRIES FELLOWSHIP

Congratulations! You have decided to prepare for the work of Ministry! Our nontraditional program can take you steadily through the Bible and other subjects that are vital for your ministry. You will learn sound doctrine, elevate your own spirituality and Spiritual gift (s), and get a good grasp on fundamentals necessary for discipleship and service.
Our students are never left to struggle on their own. Instructors are an e-mail or phone call away, waiting to help disciples (learners) through the more challenging parts of their studies.
We at Bread of Life Ministries are working together, in the love of God, to take the Gospel of our Lord Jesus Christ around the world and bring the lost to Christ! With God's help, we can make a significant impact beginning with the transformation of our families, churches, communities, and workplaces.

PHILOSOPHY
All Bread of Life subjects are Christian in philosophy. Courses are designed to familiarize the student with the following:

Scripture
Programs are planned to help the student gain a comprehensive understading of Scripture.

Theology
Subjects are designed to establish the ministerial student in balanced biblical teaching.

Expertise
Assignments are arranged to help the student develop a measure of expertise in related subjects, which will work together to bring sound doctrine, a biblical worldview, and confidence in the pulpit or other areas of ministry, resulting in fruitful years of dynamic Bible-based Full-Gospel ministry.

STATEMENT OF FAITH

We Believe in:

1. The Holy Trinity; God the Father, God the Son,
God the Holy Spirit
2. The Holy Bible is the written inspired Word of God
3. Doctrine (The Bible is the Final Authority)
4. The Fall of Man (Depravity)
5. Redemption and New Birth
6. Water Baptism
7. The Lord's Supper
8. Baptism with the Holy Spirit
9. Divine Healing
10. The Second Coming of Christ
11. Heaven
12. Hell
13. Resurrection of the Dead
14. Sanctification
15. Evangelism
16. Making Disciples
17. Church
18. Tithing & Seed offering
19. Civil Government

Your prayerful and financial support makes you a partner in our mission to: (1. Equip the Saints for the work of Ministry; 2. Preach the Gospel to every creature; and 3. Make Disciple).

Please mail donations to:
Bread of Life Ministries INTL
624 Columbus Apparel Road
P.O. Box 2243
Whiteville, NC 28472

You may contact Dr. J. Leach (President & Teaching Pastor) at:
Email: bolm@embarqmail.com
PH: (910) 207-6015/ or (910) 868-9189 or Cell: (910) 322-0416 and write to Dr. Leach at the address above.